Part III
For Part I and Part II of this series, click here and here.
Modern Storytelling
Never before in the history of storytelling have so many options been available to the average storyteller. Nor, have so many forms of storytelling even been considered actual storytelling. A story is anything that meets the requirements of having the five basic elements of story: characters, setting, plot, conflict, and theme. No matter the media, if it has all of these elements it qualifies as a story. That means that modern storytelling has a plethora of vessels for relaying a story.
Books
Books are what we classically think of when we think of "stories". Most of the reading we do outside of work or school comes in the form of novels. Even those who read short stories typically do so by buying an anthology in book form. But, fiction can come in variety of lengths, depending on the intention of the writer. Works shorter than one thousand words can be considered micro-fiction, flash fiction, or simply a short. A short story tends to fall into a range between one-thousand and seven thousand words. A novelette is seven to twenty-thousand words, and a novella is twenty to fifty-thousand words. A story is not typically considered a novel until it makes it past the fifty-thousand word mark, and anything longer than one-hundred thousand words is considered an epic.
Because of the visual aspect used to express the story, graphic novels and comic books are not traditionally considered books. But, like traditional books, they are just as much a story. Graphic based storytelling still uses the same elements as written stories, they just rely on a visual method to express them. Character development is seen through the actions of characters and the emotional reactions on their faces. Conflict and plot are dramatized by the way the boxes are set within the panels. Tone and theme are presented in the stylization.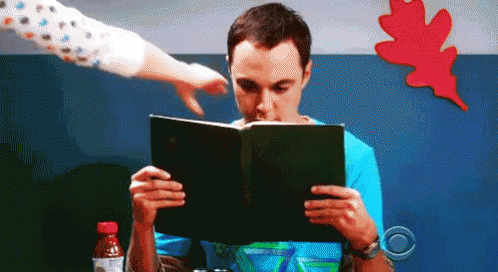 Audio
Thanks to the internet making digital audio and video files accessible to everyone, a storytelling method from the early days of radio is making a comeback – the audio drama. Audio books have been around for a long time, easing the pain of long commutes and long hours of data entry by allowing busy people to listen to readings of popular books when they have the time. Along with the rise of Satellite Radio in the early 2000s, as internet speeds increased, and switched from relying on phone lines to fiber optic cables, podcasts became the new pirate radio shows. Suddenly, anyone could have a blog and a show, and both exploded during the 2000s. As podcasts became more available, with shows ranging into all areas of human interest, and downloads and listeners increased, storytellers realized that once again, audio was a format that would allow them to share their stories. Shows such as Welcome to Nightvale have made it possible for entire series to exist, serialized much like modern day soap operas, one episode at a time.
This is perhaps the closest thing we have today to the oral tradition that served as the function for the root of storytelling itself- passing information from one generation to the next by sharing a story verbally.
Video
When people first saw Train Pulling Into a Station by the Lumière brothers in a theater in 1896, they thought they were witnessing magic. Ever since, cinema has become one of the biggest and most popular ways that we share stories. Allowing for the chance to actually witness the story in front of you, it adds a whole new dimension to what can be done with the imagination. Filmmakers take stories from pen to paper and paint it fully with the help of production design, sound engineering and musical scores, and the thing that makes us connect with them most—actual people. With films and television shows, characters are no longer imaginary figures in our minds. They become tangible before us, which while sometimes can be disappointing when it comes to adaptations, is largely something that makes people love and connect with films so much. It evolves story "telling" into story "showing".
As MTV taught us so well, video certainly did kill the radio star, but YouTube isn't killing podcasting in any way, especially when streaming a podcast takes less data than watching a video. But, YouTube is allowing for a Renaissance of independent film. Filmmakers are creating entirely new content, like Broad City, which went on to get picked up as a half hour scripted comedy by Comedy Central. Others, like The Lizzie Bennet Diaries by the folks of Pemberly Digital, or Hamlet the Dame by Remarkable, Singular, Curious Productions and ParaFable, are making names for themselves by adapting well beloved stories into vlog style web shows. StarKid Productions, famously known for their musicals, such as the Very Potter Musical series, have been able to capitalize on YouTube and help them find an audience by filming their productions and posting them online. The creation of Vine (before it was dropped by Twitter) was the visual version of flash fiction—a snippet of a story told visually, usually in the form of a song or a joke.
With cameras on every phone it is now easier than ever to tell a story through film. And, there are more venues to display your visual art every day. Streaming services are a dime a dozen these days, and they are all climbing over each other to produce original content, hoping for the next "it" show.
Gaming
Despite being a huge industry, and a huge art of the modern creative arts community, video games have never really been given the credit they are due. With the inclusion of voice acting and intricately designed cut scenes, some video games have the production value of movies, and have character voiced by celebrities from the A List to those with cult following. The story lines have to be even more complex than the average story because most video games offer the player multiple endings based on choices made at turning points in the game. Games such as the Fable Series and Dishonored build their entire story around the choices, actions, and leveling options the player makes during gameplay. A player may have to play a video game like this several times, changing their choices from the last game, to fully experience the totality of the story options.
One of the best, yet completely underrated forms of storytelling, is roleplaying games. Anyone who has played a tabletop RPG (roleplaying game), classics such as Dungeons and Dragons or Vampire: The Masquerade, will know just how much storytelling, character development, and exposition goes into a game. Game Masters will spend weeks creating a story arc, plotting obstacles to throw in the characters way, forcing their characters to use their traits, skills, resources, and cunning to overcome them. Characters may fight monsters, solve puzzles, or seek treasure, but they can only use the predetermined elements in their character that were designed at the beginning of the game. An RPG is probably the purest form of storytelling, and the closest we have to the original roots of storytelling—a group of people gathered around to listen to a tale of adventure.
Virtual Reality
The coolest thing about modern storytelling is that it is evolving before our very eyes, with advanced new technologies like virtual reality. Already being incorporated into gaming systems thanks to the advent of devices like the Oculus Rift, there's so much as-yet undiscovered potential in this technology to do as others have before it. Only time will tell if this will actually become the next big thing, but it certainly gives hope to those of escapists who've always said things like, "I wish I could be in the story I'm reading!"
Virtually

experiencing

 the Red Wedding from

Game of Thrones

like…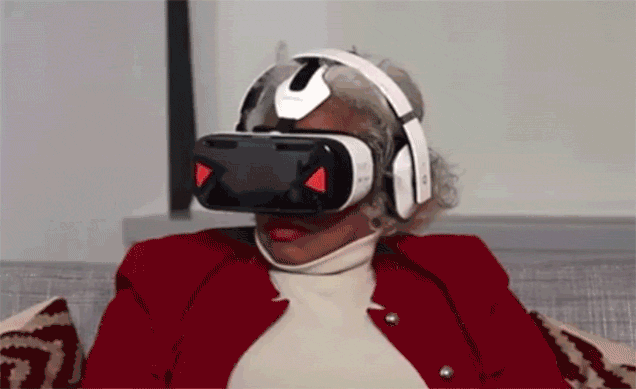 And So Much More
From street theater to ballet to scrapbooking and back again, there are now so many forms of storytelling that it's hard to keep count. And that's a wonderful thing! We here at IndiePen Ink would love to hear what forms of storytelling you enjoy, so please share your favorites in the comments!
Write on young saviors,