Close your eyes.
…
Quit whining, and do it.
What do you notice about the space you are in?
Is the TV or music on in the background? Is there a breeze coming through the window? Can you still smell the popcorn you accidentally burned in the microwave? Can you feel the lump in the old couch cushion under you, or the numbness of your butt from time sitting on that hard seat? Is there a constant drip in your bathroom, or the ticking of a clock? Is your mouth dry, or is the taste of your now cold coffee still clinging heavily to your tongue?
Were you aware of any of this things prior to this moment?
Now, what's really going to bake your noodle…are you even awake, or are you dreaming.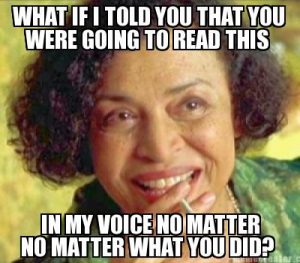 Perception in writing is incredibly important to making a scene feel real. When a scene is described with complex sensory detail the readers feel immersed in the narrative, as if they were there alongside the characters, experiencing what they are experiencing. This is the key to writing the type of story that readers get lost in.
And, the key to writing good sensory details is using all five physical senses alongside with what the characters are able to perceive. Sensing something goes far beyond just sight, sound, taste, touch, and smell. In a speculative fiction story, the characters may have extra-sensory abilities, which need to be established and recognized in the narrative. But, even without abilities beyond those of mere mortals, human beings are conditioned to perceive many other types of senses beyond the physical. Even the five physical senses become multifaceted when one starts to think about all the things we can see, hear, smell, taste, and feel, and how we experience those things.
The Five Senses, sensationalized.
When I was in middle school, I had a revelation … I'll give you a moment to get out the crude jokes about self-discovery and puberty…
…
Are we good now? Fantastic. Let's move on.
Joking aside, I do remember having one of those Ermahgerd moments in seventh grade science. One of those moments where you realize you've always known something, but it wasn't apparent until someone told you it was there. Seventh grade science was biology, and we were talking about the senses. My teacher was talking about the absolute thresholds, the parameters and limitations of the human senses (fascinating and informative image included below). When talking about smell, he also mentioned something that Febreze has been marketing on for years now, though he didn't call it this, he talked about going "noseblind" (go here, because Mental Floss)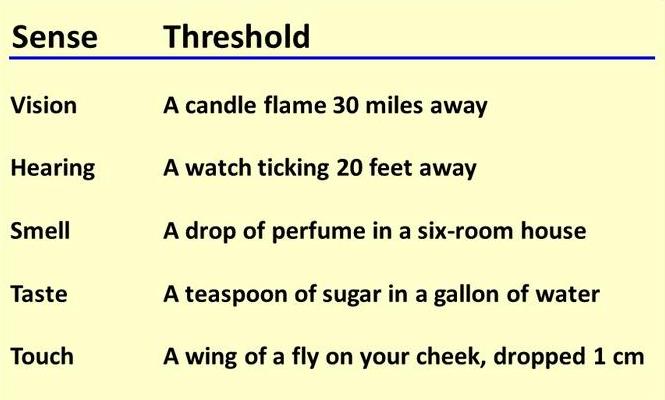 When he described the idea behind walking out of room you've been in for a while, and then re-smelling an older smell when you walk back in, that idea literally blew my mind. It was one of those, I thought I was the only one who noticed that things. I realized what an important part of my childhood that concept was the next time I visited my grandparents house. The moment I stepped into their house, I always smelled a distinct smell- cigarettes and fried food. Long story short, my grandparents were not healthy people, but I digress… it was a powerful smell. It became a sense memory for me. When I smell meat being fried, I am immediately reminded of Grandma standing over a stove with a pork chop frying in the pan with a cigarette hanging out of her mouth. And, I remember when I got home from my visits, I would change my clothes, because I realized that even though I had become desensitized to it over the period of time I spent at their house, my clothes reeked of grease and smoke when I stepped into my non-smoking parents home.
When we think about the senses, we usually think about their most basic functions. I look, I see a thing. I listen, I hear a sound. I pick something up, I feel the texture in my hand. But, our senses allow us to perceive so much more than just the literal thing they do.
Vision allows us to perceive variations in light and color, even when our eyes are closed (don't pretend you didn't play that game as a kid where you lay down in the grass, close your eyes, and stare at the sun). We can discern depth and perspective, as well as movement.
Hearing allows us to not just notice a sound, but how the sound it made and from where it is coming. Rhythm patterns, pitch, tone, and volume are all things we perceive about a sound without even thinking about it.
Taste is complex, and we can experience five different sensations- sweet, salty, sour, bitter, and savoury (some even argue more).
Touch is really thought provoking when you really examine how many things we feel, even when we are not touching something. When you make physical contact with an object, your brain identifies so much more than just "Oh, hey look! A thing!". When we touch or hold something, we are identifying temperature, texture, moisture, and weight. But, within your own body, you can also feel things. Pain for example is a sensation of touch we experience from the inside. Our nerves are being activated internally. Same with heartbeat, muscle tension, hunger, thirst, and that horrible numb-before-it-becomes-horrible-painful-stinging feeling we get when we sit cross legged and cut off circulation to our feet.
And, smell seems simplistic and obvious… you just smell stuff right? Wrong. Even though the act of smelling doesn't consist of much more than a simple act, experiencing smell evokes memories and emotions, as evidenced by my story above. In animals, smell is an incredibly important sense, one that could mean the difference between life and death. It's one of the primary instincts used in mating. And, like our animal friends, we use smell when determining potential mates, even during falling in love. Experiencing a smell is to literally experience a chemical reaction in your brain. It's directly linked to our ability to taste… (think about that next time you smell a fart!). An odor, either good or bad can alert you to danger, ruin your day, ruin your moment, wake you up, elicit hunger, make you sick, make you sneeze, turn you on. The smell of a mother can soothe a crying baby.
Going Beyond the Five Senses
Once you've opened your mind and really thought about what sense is, you will start to notice the other things we perceive, some things real, others invented, that we also experience as human beings.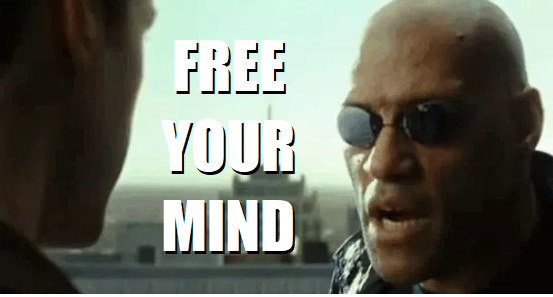 One feeling that we are often completely unaware of is how often we are aware of things. Awareness and consciousness are things we feel, that we experience. We can clearly discern between being awake and asleep, the feeling of clarity when we understand something, and the muddled sense of confusion when we don't. We can also imagine things, creating a false sense of awareness of things that aren't even really there, or convince ourselves we experienced something when we did not, and make a believable memory of that event. This means not only can we perceive reality from non-reality, we can turn the latter into the former with our brains.
Another thing humans feel is emotion, which is a truly amazing feat in the fact we can turn an intangible mental experience into a physical one. We can feel physical pain when we are sad or depressed. Nausea when we are scared or nervous. Cry when we are heartbroken or when we are elated. And, as if that wasn't magical sounding enough, we can also detect emotions in other people. Human beings are equipped with this incredible feeling called empathy that allows us to interpret the emotional state of others. Or, in some cases, such as Autism (or Republicanism), completely lack the ability, or have it greatly impaired. Even the inability to feel or interpret emotions still has a feeling of emptiness and confusion for those who experience it.
Then, there is the strangest sense of all, which is going to get very meta here, because it helps us perceive a thing that doesn't exist at all- time. We are able to discern the passage of time to a point, as anyone who has tried to avoid looking at a clock will know. Humans aren't particularly good at it, which is why those extra seven minutes on the snooze button felt like thirty seconds, and why waiting for the doctor to knock on the door feels like hours when it's been less than ten minutes. But, how we perceive the passage of that time is relevant to our mood and alertness.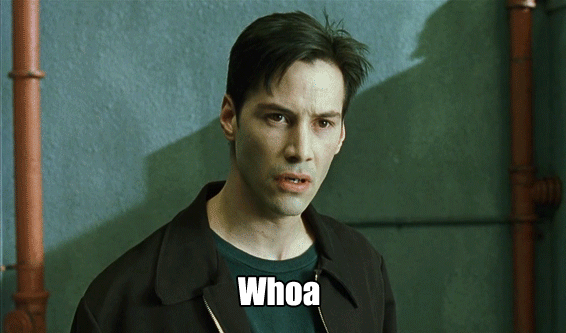 Being able to properly express these experiences when writing characters and scenes is vital to creating a fleshed out story. Readers want to get lost in stories by escaping into them, and without a fully dimensional world, they can't do that. Since reading is limited to the screen of the imagination, of which some people have a hard time using to envision the world of the story, using sensory details grounds the story in reality and makes it easy to relate to and envision.